Upcoming Events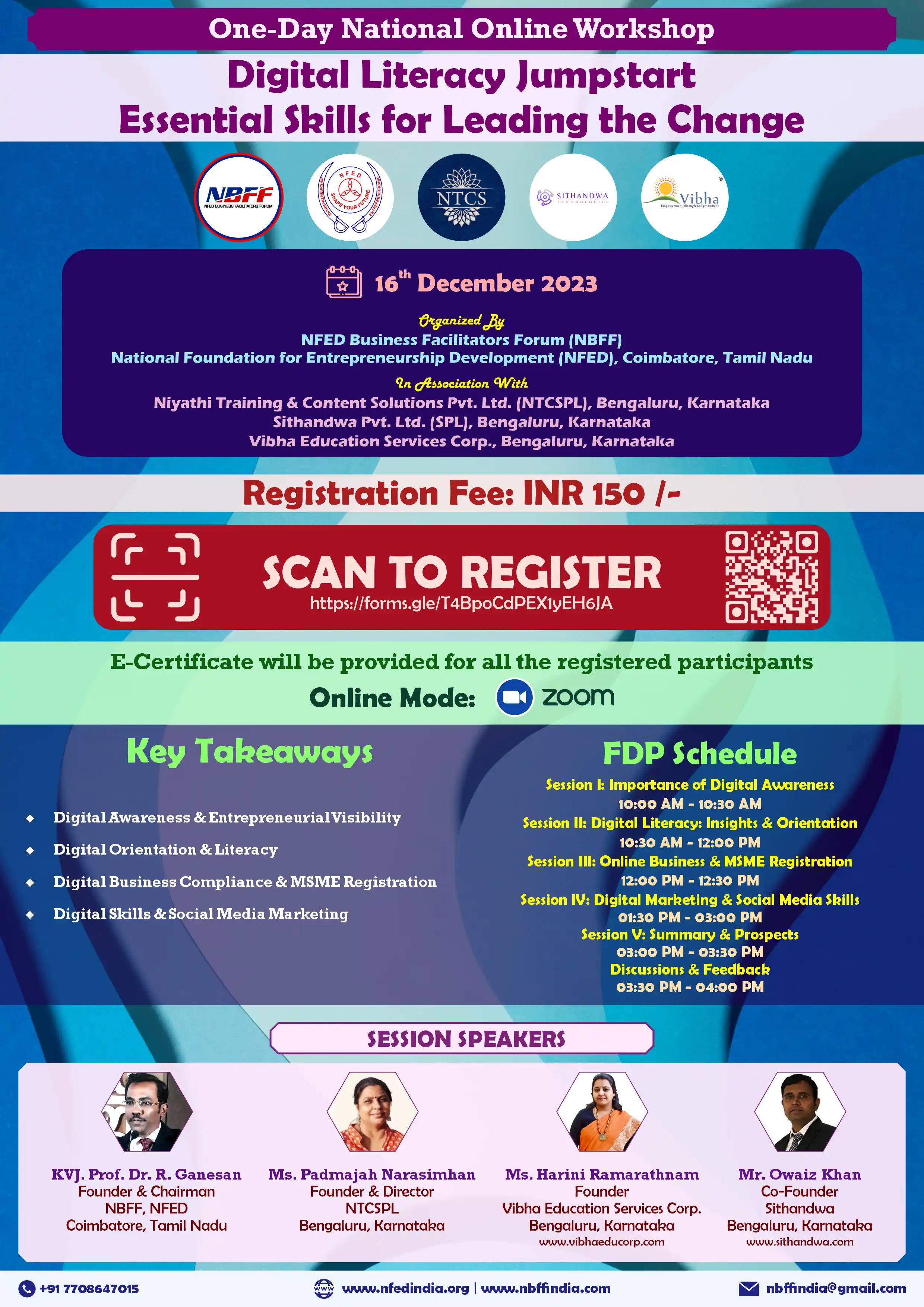 National Online Workshop on Digital Literacy Jumpstart: Essential Skills for Leading the Change
16 December 2023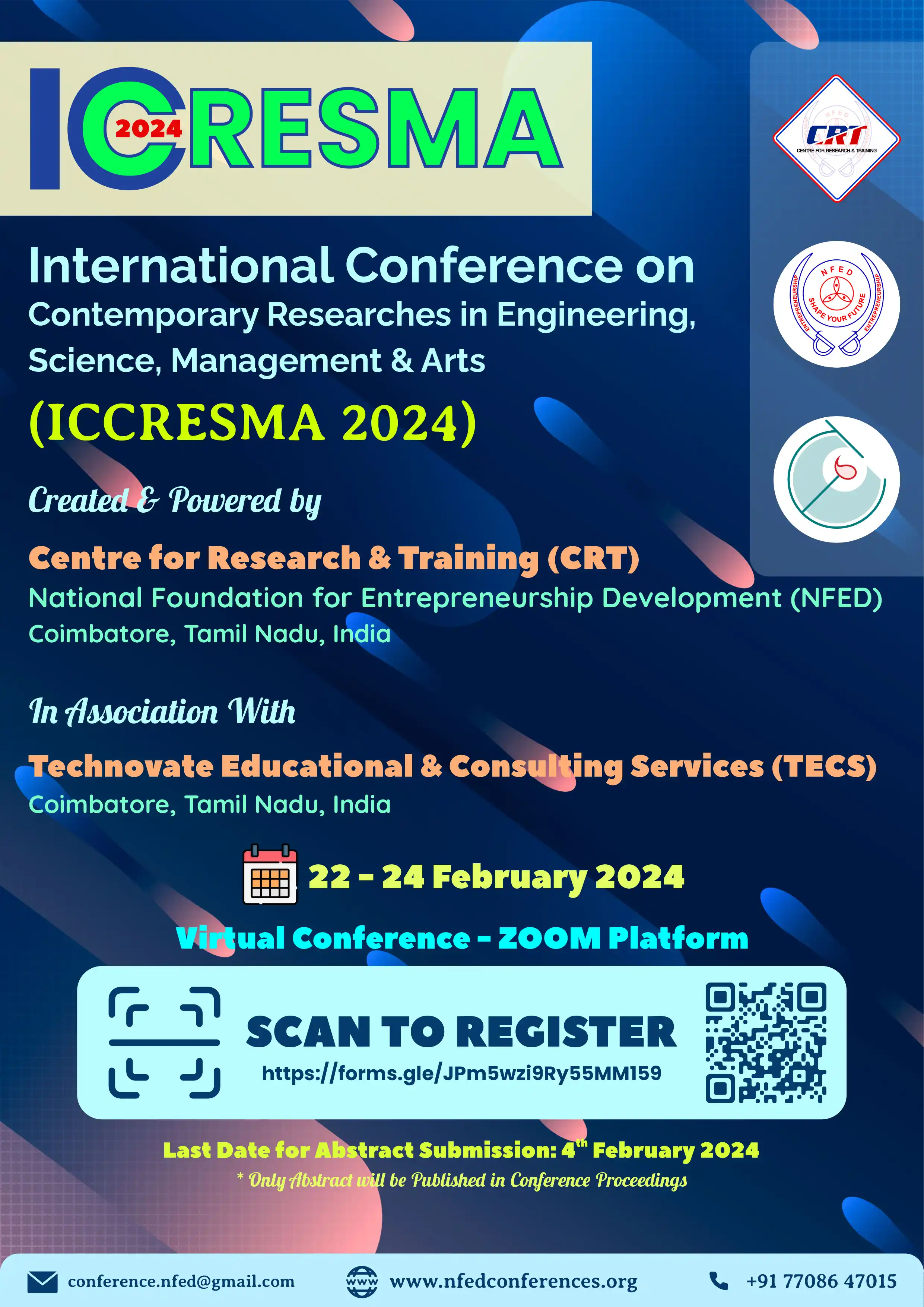 International Conference on Contemporary Researches in Engineering, Science, Management & Arts (ICCRESMA 2024)
22 - 24 February 2024
About Us
NFED is a socialistic organization, which is predominantly into creating entrepreneurship cult across the nation through orientation, awareness, research and development activities since 2003. It has delivered numerous sessions on Entrepreneurship Development Programmes, Employability Skills, Career Development, Research through Faculty Development Programmes and Workshops, Self-Management Sessions and covered more than 200,000 beneficiaries across the nation. NFED also frequently recognizes national talents through its social sensation awards every year by identifying righteous academicians, professionals, entrepreneurs and social workers across the nation.
Vision
To Create a Vibrant Entrepreneurial Base for Progressive Society to Bring in Socio-Economic Sustenance
Mission
In Pursuance to Create Socio-Economic Sustenance through Entrepreneurship Development
Our Activities
Entrepreneurship Development Programmes
E-Cell Establishment & Assistance
E-Entrepreneurship Course & E-Week Activities
Women Entrepreneurship Development
Entrepreneurship Awareness Camps, Seminars, Workshops, Orientation Programmes
Special Guest Lectures, Invited Talks, Sessions, etc.
Faculty Development Programmes
Research & Development (Research Insights & Publication Strategies)
Research Guidance & Facilitation – Journals, Books, Edited Books Publications, etc.
National & International Conferences
Student Development Programmes
Training – Skill Development & Employability Skills
Personality Development & Career Development
Management Development Programmes
Academic & Professional Add-On Courses Facilitation
Other Activities
Business Consultancy & Project Feasibility Reports
Institutional Collaboration & Interface
Accreditation Assistance
Recruitment Facilitation & Training
Trustees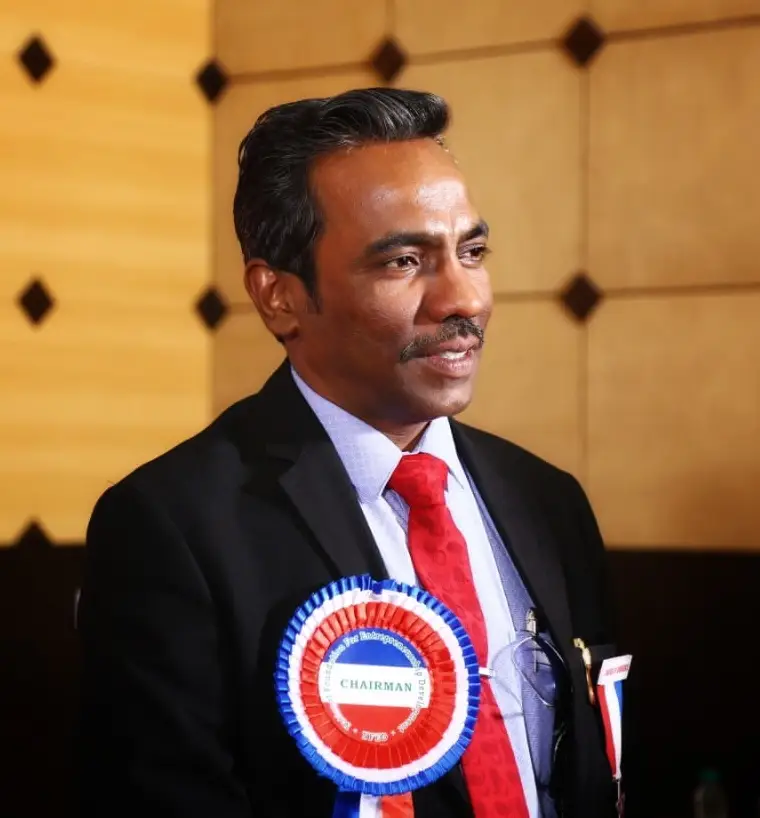 Advisory Board
Prof. Dr. V. Sasirekha
Chief Adviser
&
Executive Board Member, NBFF
Adv. Mrs. K. Ambujam Mohan
Legal Adviser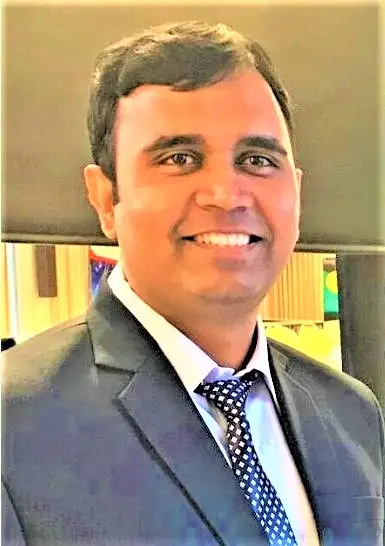 Mr. Owaiz Khan
Adviser (Corporate Affairs & Industrial Relations)
&
Executive Board Member, NBFF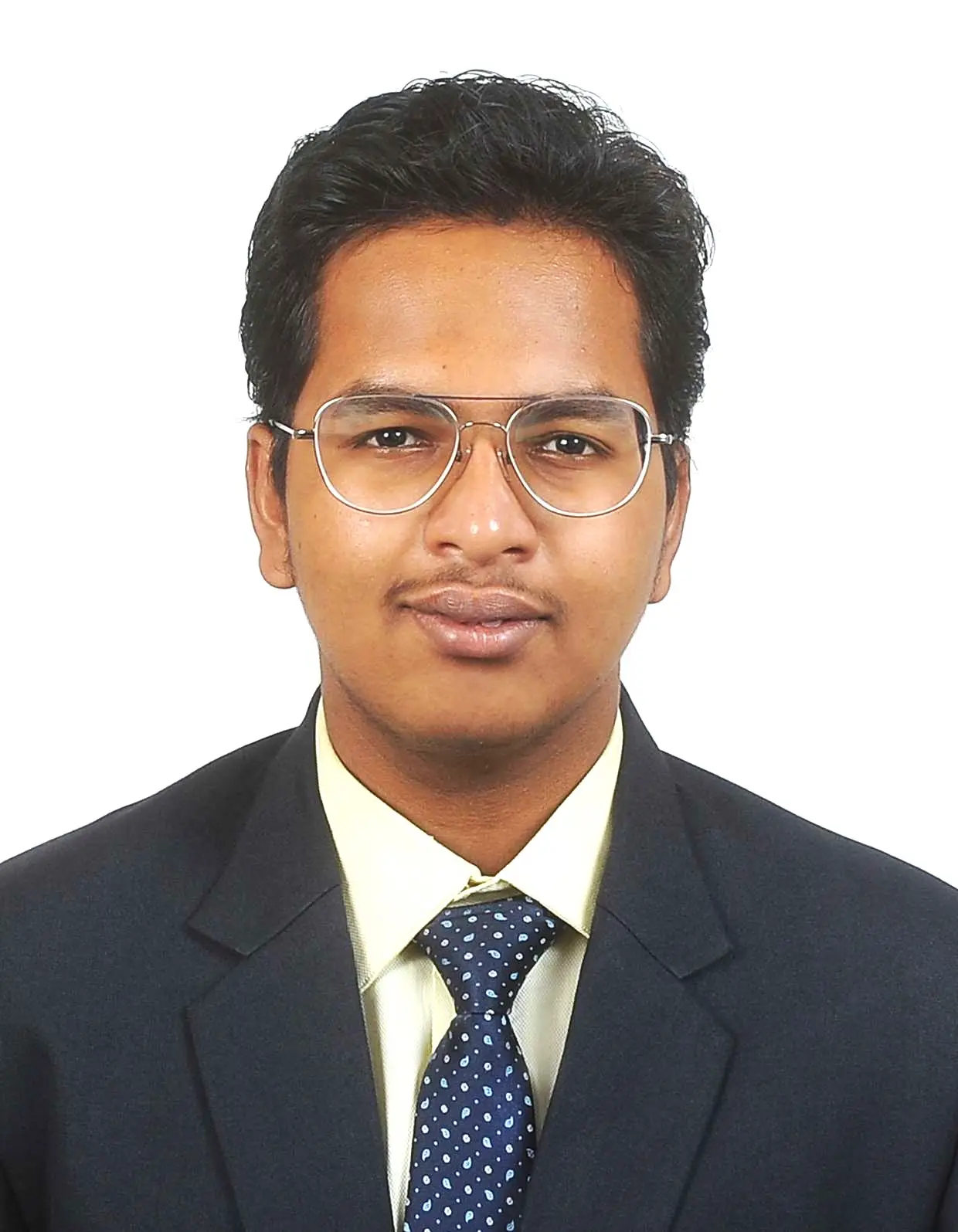 Mr. Jaswin Kumar N. R
Technical Head & Adviser
&
Youth Facilitator
Contact
Trust Details:
Registration No: 88/BKIV/2013 & 152/BKIV/2018
Address:
#5, 2nd Street, S.R.P. Ponnuswamy Nagar, Saibaba Colony, Coimbatore - 641011, Tamil Nadu, India
Email:
info.nfed@gmail.com
info@nfedindia.org